O. James Samson - December 1, 2007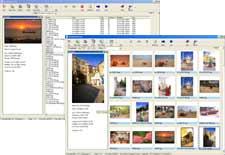 If you don't like having pornographic pictures on your system or you just want to censor what your kids see on your system, then this tool my come in handy. It is called Media Detective.
Media Detective is a tool for helping you remove pornographic media from your PC. How does it work?
It scans media files on the computer, such as pictures and movies, to check whether they contain adult content. This is accomplished by opening and inspecting the files for skin tone present. The files are then rated according to their potential for obscenity and are displayed. You are then free to delete according to your discretion.
Want to check it out? Go to http://www.mediadetective.com/
This entry was posted on Saturday, December 1st, 2007 at 7:41 am and is filed under Developer, Files and Folders, Internet, Main, Movies, Multimedia, Security, Shareware, Windows. You can follow any responses to this entry through the RSS 2.0 feed. You can skip to the end and leave a response. Pinging is currently not allowed.