Tuesday, March 11th, 2014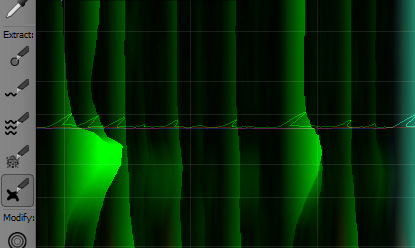 Sony SpectraLayers Pro 2 is an audio editor unlike any you've probably seen before. Instead of providing the familiar waveform view, it represents the data of audio by graphing its various frequency components over time, using color intensity to show volume. This presents you with new options of processing sound.
For uncomplicated sounds, you can use the Extract Frequency tool, which works similar to a magnetic lasso for audio, using volume and frequency data to track phrases inside your mix.
As soon as you've obtained your preferred audio data on a fresh layer, you are able to modify and scale the time and frequency elements, apply 32-bit VST effects, or even send it to a more standard audio editor for direct editing. (more…)