Friday, March 30th, 2012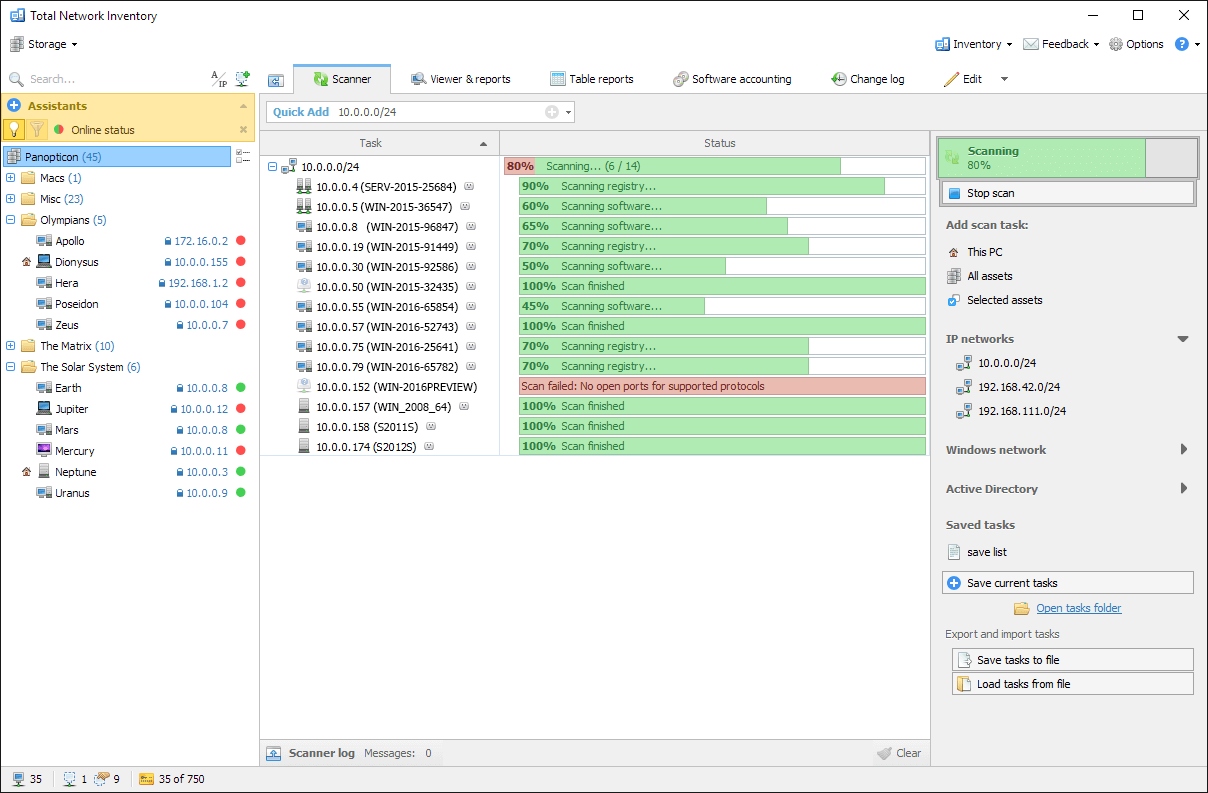 Total Network Inventory is an Asset Management and Tracking application for home, office, and large scale enterprise networks. It interrogates all machines on a network and reports back with complete information about OS, service packs, hotfixes, hardware, software, running processes, etc. on remote machines. This information is added to the centralized database and administrators are able to generate reports about each or all machines on a network. Total Network Inventory is agent-free, and requires no software installed on remote machines. The application is designed with the user in mind, which is reflected in its interface that provides quick and unobtrusive navigation through the program.
Total Network Inventory is loaded with some high performance features that make it one of the most advanced inventory programs available. Some of these features include the following; inventory management, Windows, Mac OS X and Linux-based computers can be scanned without preinstalled agents, you can create flexible reports on different data categories and build table reports with hundreds of fields of TNI 2 data model (reports can be copied, exported or printed, and the search feature shows the results before you finish typing), you can see the number of software copies and get the list of computers it is installed on just with a few clicks, and many others.
Want to check it out? Visit: Total Network Inventory/.