Tuesday, January 31st, 2012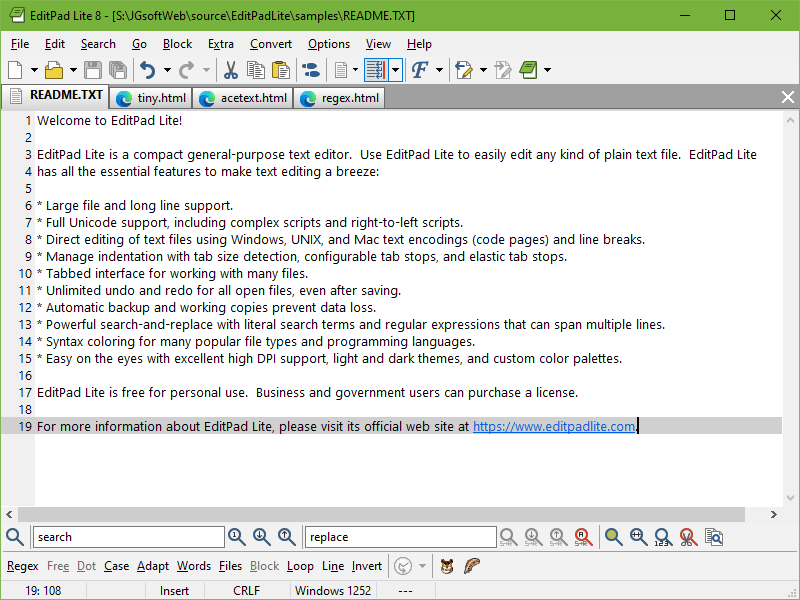 EditPad Lite is a general-purpose text editor, designed to be small and compact, yet offer all the functionality you expect from a basic text editor. The program has a couple of outstanding features that make it different from a few other programs out there today. EditPad Lite doesn't offer you any major difficulty when it comes to usage, and this is a rare feature in most competing programs today; and this is quite commendable on the part of the publisher. There are quite a lot of things you can achieve with EditPad Lite; and you can be sure they are quite easy.
EditPad Lite for Windows has a lot of key features including the following; easily open and edit many text files at the same time since man y of its editing commands can work on all files in a given project at once, quickly find the part of the file you want to edit (highlight matches, fold lines, and skip over matches and files), clip collection makes it easy to keep a list of text snippets at your fingertips, ready to be inserted into the file's you're editing, choose how many backup copies you want to keep and/or for how long, and many more.
Want to check it out? Visit EditPadLite.com.