Monday, March 31st, 2008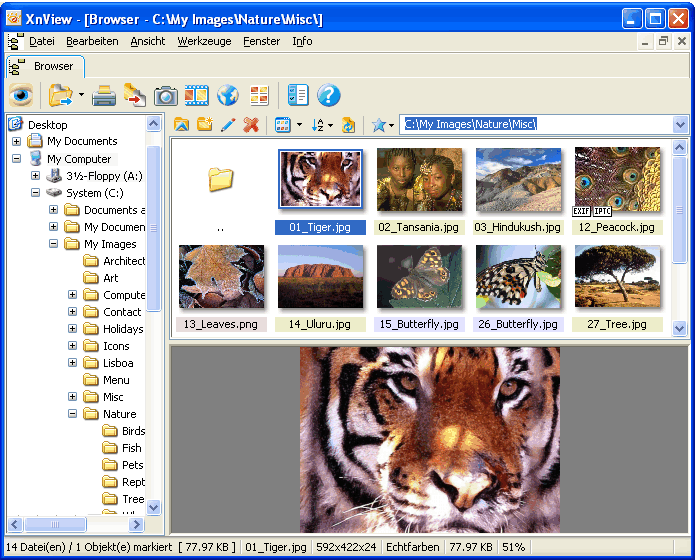 There are very few programs released for free that are genuine high powered programs. While there are many free programs that have one specific function that is extremely useful, the age we live in now lends itself to high powered programs being sold as proprietary software. Thankfully, there are exceptions to this rule and XnView for Windows is most definitely one of the pieces of software that are an exception to the rule. With all of the different features that it has in the area of graphics manipulation, XnView can most definitely be referred to as a high powered piece of software.
Simply put, XnView allows you to view files from over 400 different graphics formats (most people don't even know that there are that many graphics formats in existence) and it allows you to convert many of those formats to file types that are more acceptable in today's world (i.e. formats such as .jpg or .gif). In total, XnView is capable of the creation of 52 different graphics formats and you can also create slide show presentations through XnView as well. You can do almost anything that you would need to do in the area of graphics conversion and manipulation from a file type perspective in XnView, making it one of the free high powered programs out there.
More information is available at http://www.xnview.com/