Thursday, June 30th, 2016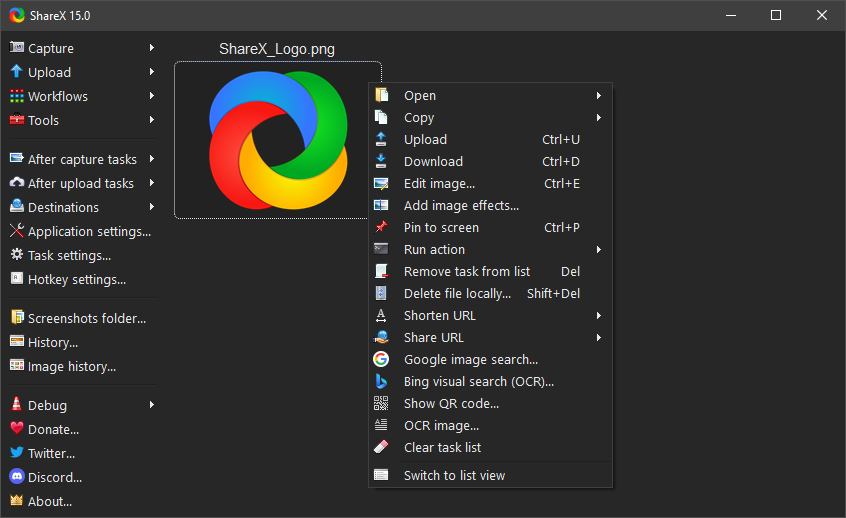 These days you can do so many things with images on your system. With a compact screenshot app, you can select a particular area of an image and save or upload it to your blog. ShareX is one popular screenshot software that allows you to select any area of an image with a single key and save it on your clipboard.
ShareX is an open source program that lets you take screenshots of any selected area with a single key, save them in your clipboard, hard disk or instantly upload them to over 25 different file hosting services. ShareX can capture screenshots with different shapes: rectangle, rounded rectangle, ellipse, triangle, diamond, polygon and also freehand. It can upload images, text files and all other different file types. It is able to capture screenshots with transparency and shadow. The program also supports clipboard upload and drag-and-drop.
ShareX has been for a long time remain one of the most used screenshot programs online. It has been improved upon on so many occasions; and only gets better with every update that is released. Screenshot is highly customizable and contains loads of tools such as colour picker, image editor, a ruler, a DNS changer, a QR code generator, a directory indexer and more.
The fact that it doesn't bore you with annoying ads makes it one of the best around. It doesn't have any downside to worry about.
Want to check it out? Visit: GetShareX.com