Friday, January 31st, 2014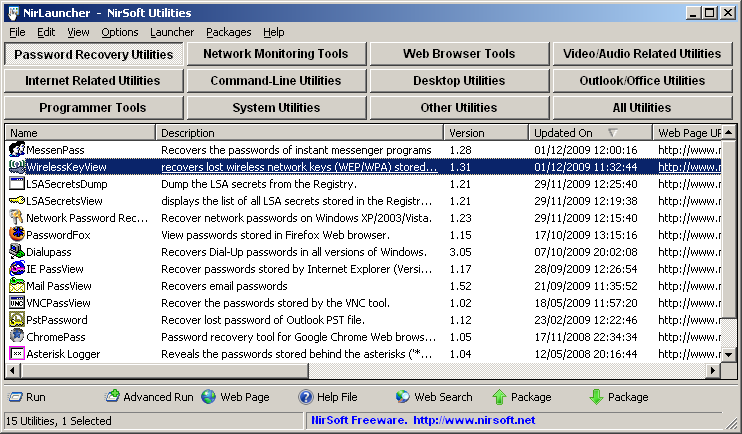 There are some very good or highly rated freeware programs that are available for download these days; and most of them are also very easy to use. It is not about hype actually; but the fact that users get exactly what they want from using such programs. One of such freeware programs is called NirLauncher.
What's the big deal about NirLauncher?
NirLauncher is a package of more than 100 portable freeware utilities for Windows, all of them developed for NirSoft Web site during the last few years. It combines a lot of wonderful features that continue to make it one of the best freeware programs that can be downloaded.
It is compatible with any version of Windows including Windows 2000 and Windows 7. NirLauncher also works on x64 systems. Some the NirSoft utilities have a separated version for x64, and NirLauncher automatically run them when you're in x64 system. Some of its quality features include the following: package includes variety of tools that you may need for your daily computer use, including utilities to recover lost passwords, to monitor your network, to view and extract cookies, cache, and other information stored by your Web browser, to search files in your system, and more; can be used from USB flash drive without need of any installation; and many more.
Any downside?
Apart from one or two false positives, NirLauncher is a nice program.
Want to check it out? Visit Nirsoft.net.