Tuesday, July 30th, 2013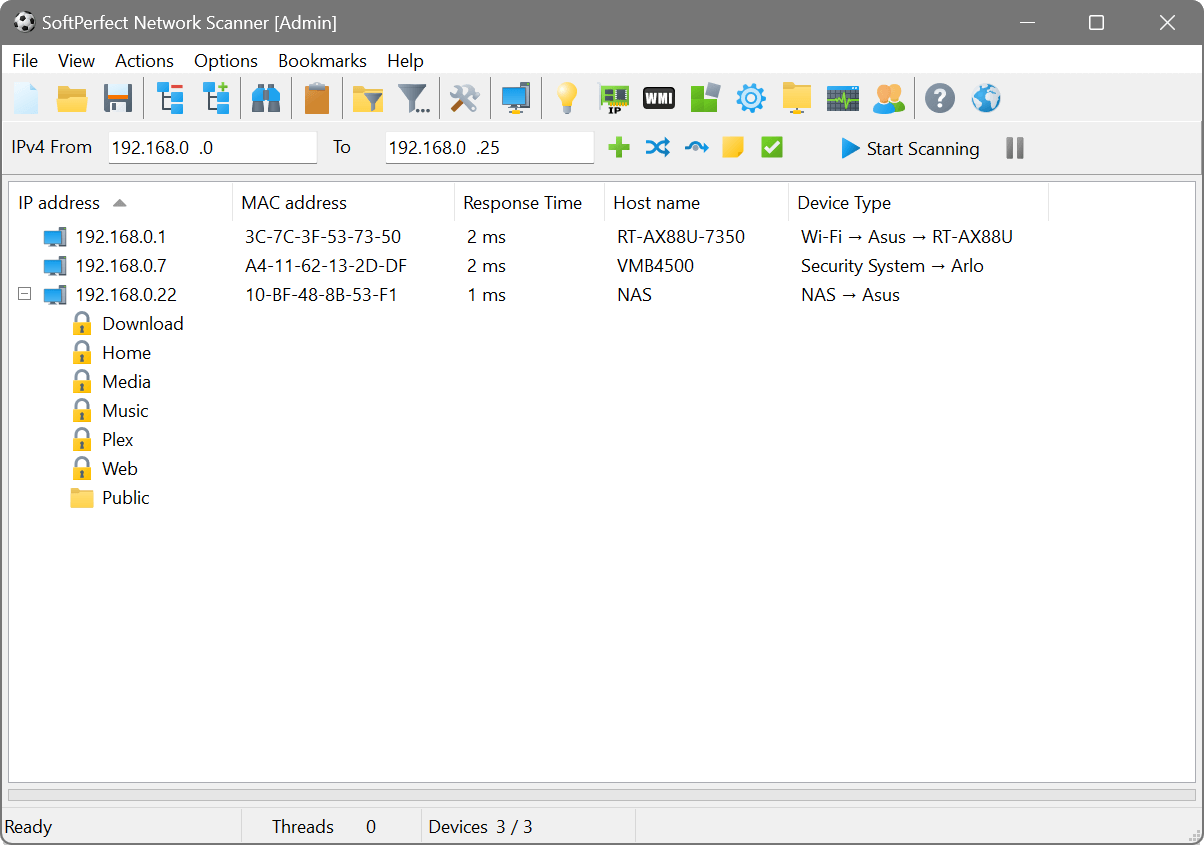 It is very easy to identify a great application from the very first few minutes of installing and using it. If computer security is a serious concern for you; then you might as well take a look at SoftPerfect Network Scanner.
What's SoftPerfect Network Scanner?
SoftPerfect Network Scanner is a free multi-threaded IP and NetBIOS scanner. Both system administrators and users who are interested in computer security can use this. The scanner pings computers, scans for listening TCP ports and shows what types of resources are shared on a network (including system and hidden). It allows you to mount shared resources that are found by the program as network drives, simply browse them using Windows Explorer, etc.
Latest additions and changes made to SoftPerfect Network Scanner include the following: added bookmark drag-n-drop in the bookmark manager; added automatic saving to the most recent file in addition to automatic load; added a warning if closing the application while scan is in progress; and Fixed passing parameters in double braces when no user-prompted parameters were present.
It is a great program when it comes to scanning and getting you notified of any privacy invasion to your system. As a matter of fact, it is one of the best IP scanning software available for download.
SoftPerfect Network Scanner is a great program no doubt; but inexperienced users may need some time to get used to it.
Want to check it out? Visit SoftPerfect.