Tuesday, February 16th, 2016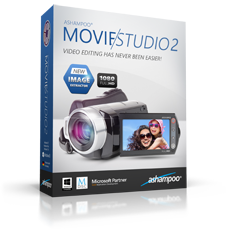 Installing an application that has a lot of features that can be used for cutting, converting and producing your videos is not a bad idea if you are have a knack for quality works. Ashampoo has some nice features that will simplify movie editing and make it look like work done by a professional.
Everything you need to edit, cut, convert and produce your videos and home movies. Ashampoo Movie Studio comes with an intuitive step-by-step user interface that guides you from start to finish. Seamlessly blend scenes together using built-in high quality transition effects and create cinematic depth and atmosphere with visual effect and background music. You don't need to be a professional to achieve professional results. And thanks to the integrated ad removal tool, ads and commercials are a thing of the past.
Some of latest additions to Ashampoo include; improved stability; improved memory management, and various bug fixes. Ashampoo Movie Studio is a program that bundles all functionally related features in a single menu for a faster, more direct access with instant results.
Ashampoo has a 30 day trial limit for users and retail price of $59.99 (better catch the promo and save a few bucks – for example at the moment Ashampoo celebrates 100000000 installations and gives marvelous discounts.
Want to check it out? Visit Ashampoo.com.