Tuesday, March 31st, 2015
Do you work in a place where you work with different CAD, authoring, programing and design applications? Do you want to organize your workspace so that your productivity can improve? AquaSnap is a program that enables you to do all that. It enables you to pin Windows to the sides and corners of your screen with easy drag-release and double click actions.
What is AquaSnap?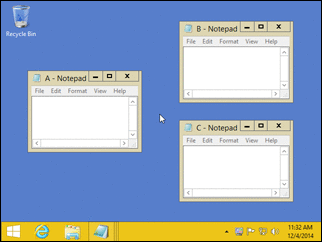 AquaSnap is a freeware, which greatly enhances the way you can arrange windows on your Desktop. It gives you the possibility to snap windows to the edges or to the corners of the desktop simply by dragging and dropping them where you want.
AquaSnap has a lot unique features despite being a freeware. Some of these features include the following: it allows you to easily align your windows by making them behave like magnets; it enables you to quickly split your desktop space between several windows; all AquaSnap features are accessible through easy to remember and customizable keyboard shortcuts; AquaSnap now supports English, Chinese Traditional, Japanese, French, German, Korean, Italian, Russian, Dutch, Turkish, Polish, Greek, Hungarian, Danish, Ukrainian, Portuguese (Brazil), Spanish and Swedish; and many more.
All in all it is an easy tool, which simplifies the way you browse your computer and transfer files. It doesn't have any remarkable downside.
Want to check it out? Visit Nurgo-Software.com.