Saturday, December 20th, 2008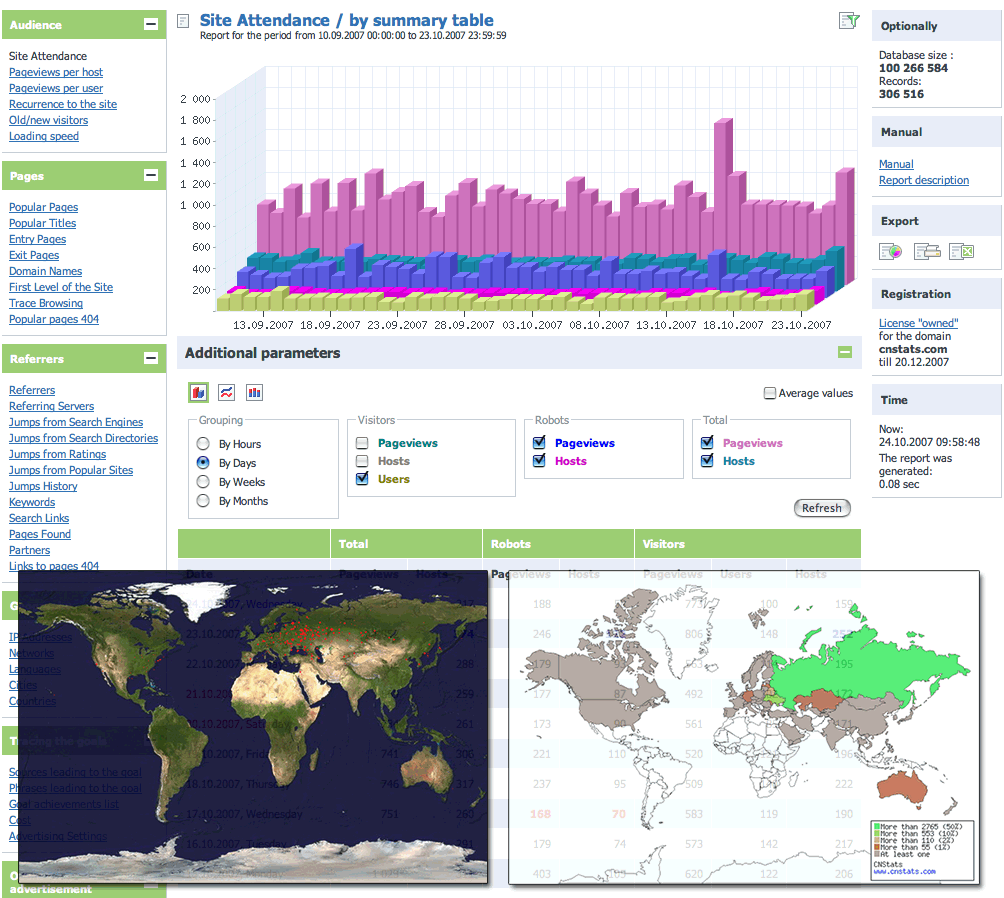 CNStats Standard is a system designed to ease the collation and analysis of site usage statistics. This software is flexible and versatile. Over 50 basic reports are available via web-interface. CNStats STD functions to maximum at any hosting which supports MySQL and PHP.
This software suits to upcoming projects perfectly and gives you room to control your visitors' actions online, evaluate advertising effectiveness, as well as to consider ROI. The program can be conveniently installed and to set up, and it also allows the counting all the visitors of your web-site.
WIth Features like
Fast and easy installation
Autonomy and safety – statistics is stored on your site and does not call the external sources while working;
Time-proved accuracy and reliability;
Unique interface – multi-functional, user-friendly, multi-lingual, fast;
Built-in system of goals tracing – who, when, where from. The term "goal" may imply payment for products, registration on a site, photograph upload, message sending etc;
Analysis of advertising campaigns effectiveness, counting of jumps, and calculation of goal achievement cost, selection of advertising sites;
etc
This is a tool really worth having.
Visit  www.cnstats.com for more info and download.