Wednesday, January 25th, 2012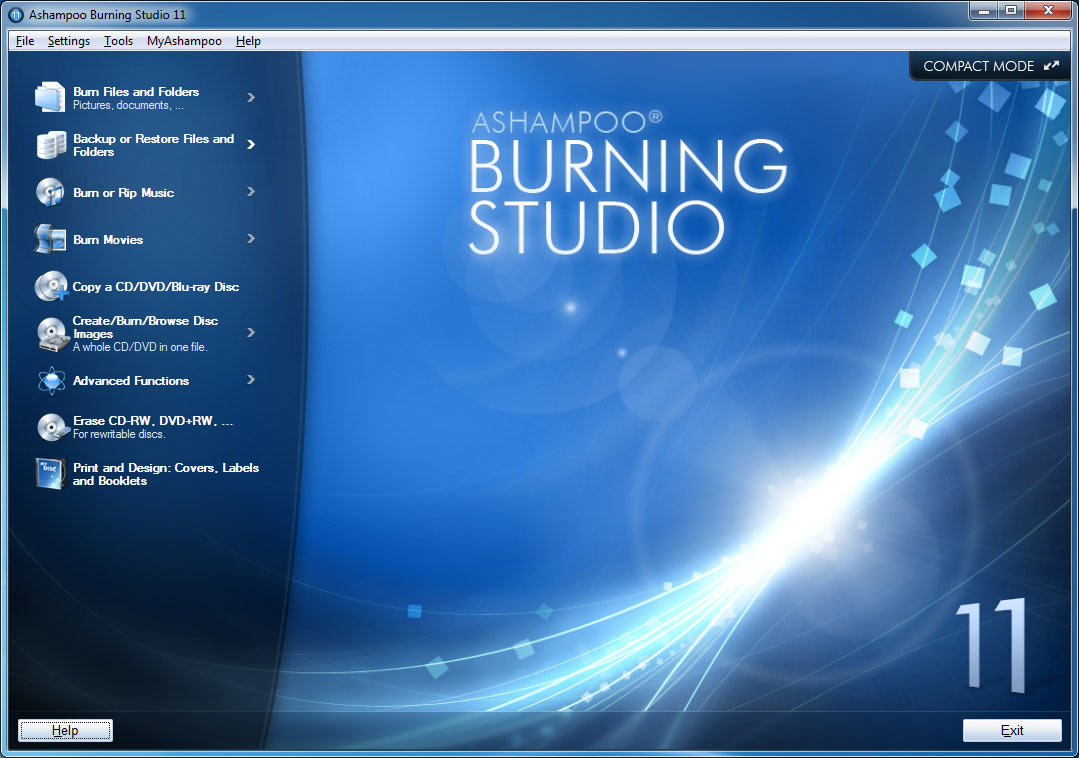 Ashampoo Burning Studio is one of the best all-round tools for all CD, DVD and Blu-Ray disc burning tasks. The main focus of this faster, more powerful premium version is even better authoring capabilities for building video and audio discs using the latest formats. HD and Full HD video are now fully supported for Blu-Ray discs, and all the encoding is handled by Ashampoo Burning Studio. The new integrated editor creates DVD and Blu-Ray video discs with automatically generated or self designed menus. Each menu page can use a different theme and background music. The install size has definitely increased, and it now requires additional space on your system. However, this version provides ideal solutions for smartphones, social networks, cloud services and modern multi-core processors.
Ashampoo Burning Studio comes with a lot of key features including the following; achieve higher speeds for far quicker burning results with its new multi-core support, includes the most important functions for anyone who wants to burn data quickly, easily gain access to your contents from online resources such as Facebook, Flickr, Picasa or Dropbox, a single interface that allows you to access all available resources, internal (e.g. hard disc drives) as well as external (e.g. digital cameras) or online (e.g. Flickr). Selected files can be viewed using the integrated preview and be added to your project, and many more.
Want to check it out? Visit Ashampoo.