Monday, July 21st, 2014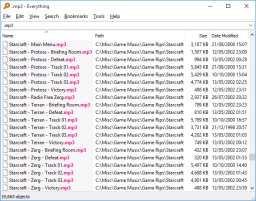 Do you want a name and folder search application that is easy to use and manage even for a newbie? You should 'Everything' because it has almost all the features you will need for all the things you want to do. You can find out more about the program and what it can offer you in this review.
What is Everything?
Everything is a fast folder and file name search engine for Windows. Unlike Windows search this tool initially displays every file and folder on your computer. You type in a search filter to limit what files and folders are displayed.
This new version is even more stable than previous one, and is so easy to use even for a newbie. Files and folders can now be searched instantly and easier than before, and users can now invest time and energy on some other things.
This version of the program retains those features users have always loved including: clean and simple user interface; quick file index; a feature that lets you share files with others easily; quick searching; minimal resource usage; real-time updating; and several others.
Want to check it out? Visit VoidTools.com.