Thursday, June 26th, 2014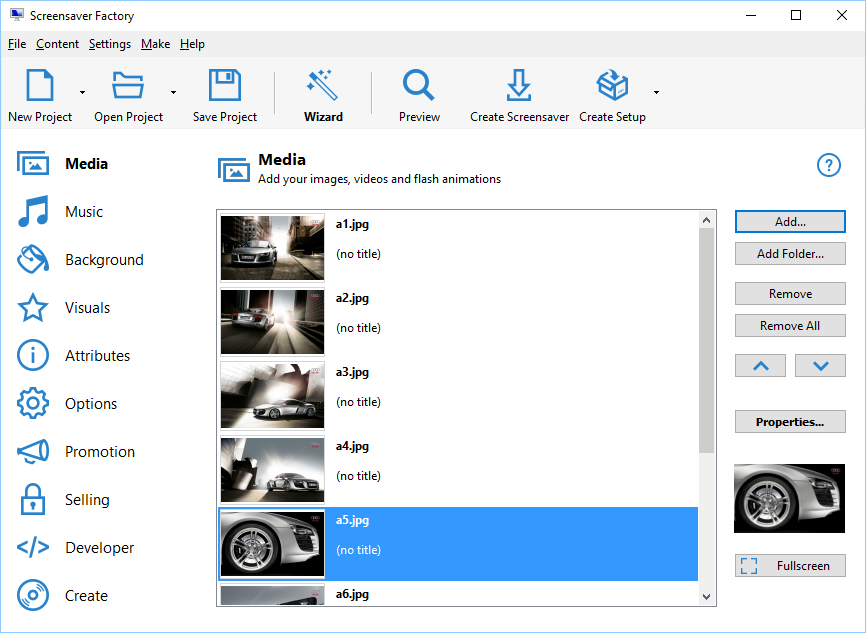 Did you know you can create tons of amazing screensavers for yourself? Did you also know that these screensavers are royalty-free and can be used for promotion and commercial distribution? That is what having an application like Screensaver Factory can help you to achieve.
What's the deal about Screensaver Factory?
Create amazing screensavers for yourself, for promotion or unlimited royalty-free commercial distribution. Make screensavers from images, video and flash animation, add background music and smooth picture display and transition effects. You can even create clock, calendar and RSS screensavers. Screensaver Factory is very easy to use, and it enables you to make standalone self-installing screensaver files and CDs for easy setup and distribution.
You can make screensavers for sale using special features for shareware authors – registration keys (single and per-customer), functionality limitations (image count, trial period), customizable nag-screen, readme information file and license agreement. With Screensaver Factory you can start your very own screensaver business right now.
Version 6.6 already includes a number of changes and updates that include the following: improved flash support; improved video support; Windows 8.1 Support; and fixing of various bugs.
Like the most of the other 'creative' tools, Screensaver Factory is quite pricey. So if you want to create a fantastic masterpiece for your sleep-screen you should be ready to spend $39.95.
Want to check it out? Visit Blumentals.net.